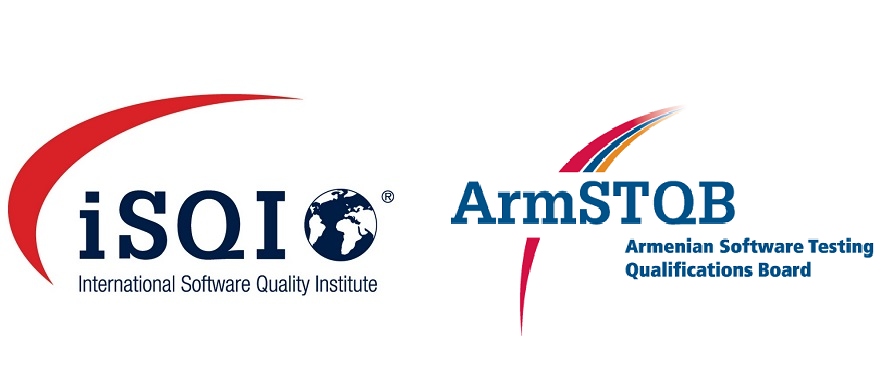 Partnership agreement  with iSQI
The International Software Quality Institute (iSQI) Group, with offices in Potsdam (Germany), Gorinchem (The Netherlands), London (UK) and Boston (USA), is a leading provider of certification examinations all over the world.
As a result of the agreement in Armenia now available 2 paper based exams from ISTQB Advanced Level Portfolio - ISTQB Advanced Level Security Tester and ISTQB Advanced Level Test Automation Engineer. This is very important cooperation for us and very soon it will give its benefits for IT professionals in Armenia. 
Very soon in Armenia will be available more exams from iSQI portfolio.
ISTQB General Assembly will take place in Armenia on 2019 Spring 
We are happy to announce that ISTQB GA 2019 Spring will take place in Armenia. It is very important achievement for Armenia and it will give a great opportunity for  Armenian engineers.
Related Articles  and news -  

Foundation Level Certified Tester 2018 Syllabus released.
ISTQB® releases new Certified Tester Foundation Level 2018 (CTFL) Syllabus!
The ISTQB® General Assembly has approved the new 2018 version of the ISTQB® Certified Tester Foundation Level syllabus for general release. Foundation Level is core to the ISTQB® Certified Tester Scheme providing essential understanding and knowledge to anyone involved in testing. The updates reflect market feedback and the current state of the software testing industry.
For more info please read - https://www.istqb.org/documents/pr/ISTQB-releases-CTFL2018.pdf